False Morels

Order Pezizales, Family Discinaceae

CAP BROWN, BRAINLIKE, LOBED WITH FOLDS AND WRINKLES OR SOMETIMES SADDLE-SHAPED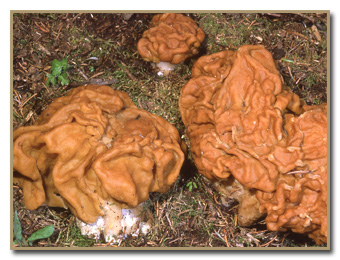 Flesh usually brittle.

STALK SMOOTH OR RIBBED, HOLLOW OR WITH CHAMBERS
Spores elliptical or elongated, smooth or roughened, usually with two oil droplets.
ON GROUND OR ROTTEN WOOD

SOME CONTAIN DEADLY TOXINS
YOU MIGHT ALSO LIKE TO KNOW....
Even though these are called false morels, they are not easily confused with true morels which have pitted caps. Some contain MMH (monomethylhydrazine) which can be deadly and is used for rocket fuel. It is highly volatile, and some eat these species by parbiling and throwing out the water (do not inhale the cooking vapors!), but our recommendation is to stay away from this genus. One woman, according to a friend of ours, ignored warnings not to eat Gyromitra and boiled a batch for a dinner party. She succeeded at boiling off the poison, and her guests had a lovely meal of detoxified Gyromitra, but one problem: she inhaled the rocket-fuel fumes from the boiling pot as she cooked the mushrooms and poisoned herself! She recovered, but, please, this is no mushroom to mess around with in the kitchen.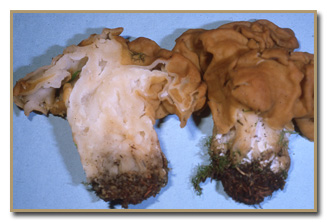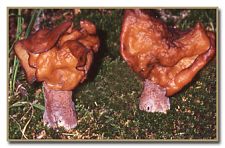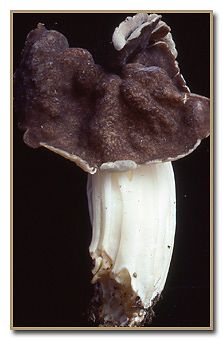 blog comments powered by