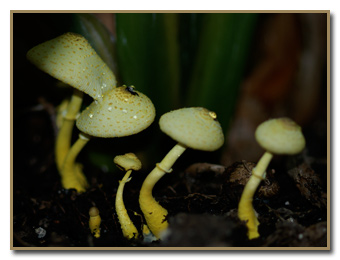 (Also known as L. luteus or Lepiota lutea)
Flower Pot Parasol
Order Agaricales, family Agaricaceae
CAP BRIGHT YELLOW WITH STRIATIONS AT EDGE
Cap: 2-5 cm wide; bell-shaped, then flattening with knob; bright yellow, then fading; dry, powdery to scaly; thin flesh; striated at edge of cap when mature, often with dark center
GILLS YELLOWISH
Gills: free from stalk; crowded; yellow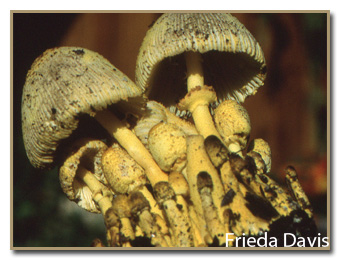 STALK THIN WITH RING
Stalk: 5-7 cm long, 1-5 mm thick Ring: cottony , fragile, often disappears
SPORE PRINT WHITE
Spores 8-13 x 5.5-8 µm, smooth, elliptical, dextrinoid, thick-walled, small apical pore
INDOORS, IN FLOWER POTS, GREENHOUSES
PROBABLY POISONOUS (Toxicology studies incomplete)
YOU MIGHT ALSO LIKE TO KNOW....

If you're lucky, the flower pot parasol will emerge from the soil of a potted plant that you buy from a florist. You'll undoubtedly prefer the mushroom to your potted plant, and you'll be tempted to weed out your plant and encourage bigger and better fruitings of the flower pot parasol. We don't encourage this, as your house plant will probably outlast the mushroom and usually the mushroom and the plant look nice together.

The existence of the flower pot parasol raises this question: Why don't florists make a point to sell mushrooms in pots. Ask them about it and maybe they will one day. For now, we have to buy mushroom-growing kits by mail order.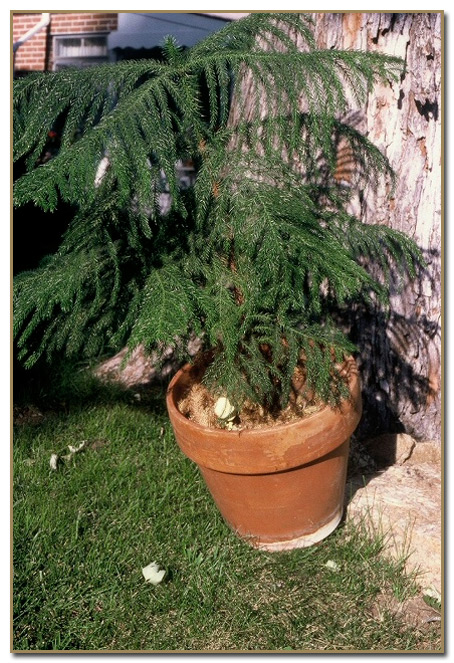 blog comments powered by